The Awakened Soul is for Deep Feelers, Sensitive Souls, and all those who are Awakening to their Energetic reality. So many spiritual teachers + books describe what it means to Awaken - but leave us wondering: what should I *DO* with this information?
In this self-paced course, not only do I teach you practical tips + tools for what to *DO*, I also help you go inward to discern *WHAT* will work best for you and teach the *WHY* behind effective energetic care.
The Awakened Soul includes video and audio teachings, guided energetic meditations, worksheets for at-home energy practices + other digital resources.

LET ME BE THE FIRST TO SAY:

Your empathy, selflessness, and intuitive ability to care for others is a GIFT! ...and one that not *everyone* possesses. The magic IS in YOU!
The problem is, most of us grew up in environments where our sensitivities weren't valued, our Gifts weren't nurtured, and instead we received the message to 'fit in.' So we hid our true Selves and shut down our Gifts, and forgot all about this piece of us. Which may have been working well for you until....
Life has a way of bringing about an Awakening for us; an invitation to reclaim our Gifts + intuition, to heal our HHH [Hurts, Habits, and Hang-ups] that come with being a Deep Feeler or Sensitive Soul, and to step back into our energetic Magic.
The Awakened Soul is MY invitation to YOU.


How does it work?!
+ All of the content is located right here in Teachable. You can go at your own pace to listen and watch the module content and to do the homework [don't worry, it's the fun kind!]
+ Included each module is an energetic meditation [a guided audio recording that includes the transmission of energy healing].
+ You get lifetime access to the course upon enrollment, so you can refer back to all of the tools + resources whenever you need! Please see the full list of FAQ's below, too!

HERE IS THE COURSE OUTLINE:
IN THIS COURSE YOU WILL LEARN:

+ What is Energy + Energy Healing and why this is likely the missing piece in your healing journey.
+ How the subconscious mind impacts our experience of the world and creates common HHH's [Hurts, Habits, and Hang-ups] in Deep Feelers + Sensitive Souls.
+ Easy ways to care of your energy everyday so you can experience less overwhelm + anxiety.
+ How to clear your energy, protect it, and set energetic boundaries so you're not taking on anyone else's energy.
+ Ways to effectively care for and manage the energy of your home or other Sacred Space.
+ What are intuitive / spiritual Gifts and how to discern which ones you may have.
+ Ways to hone your Gifts and incorporate them into your daily life.
+ And so much more!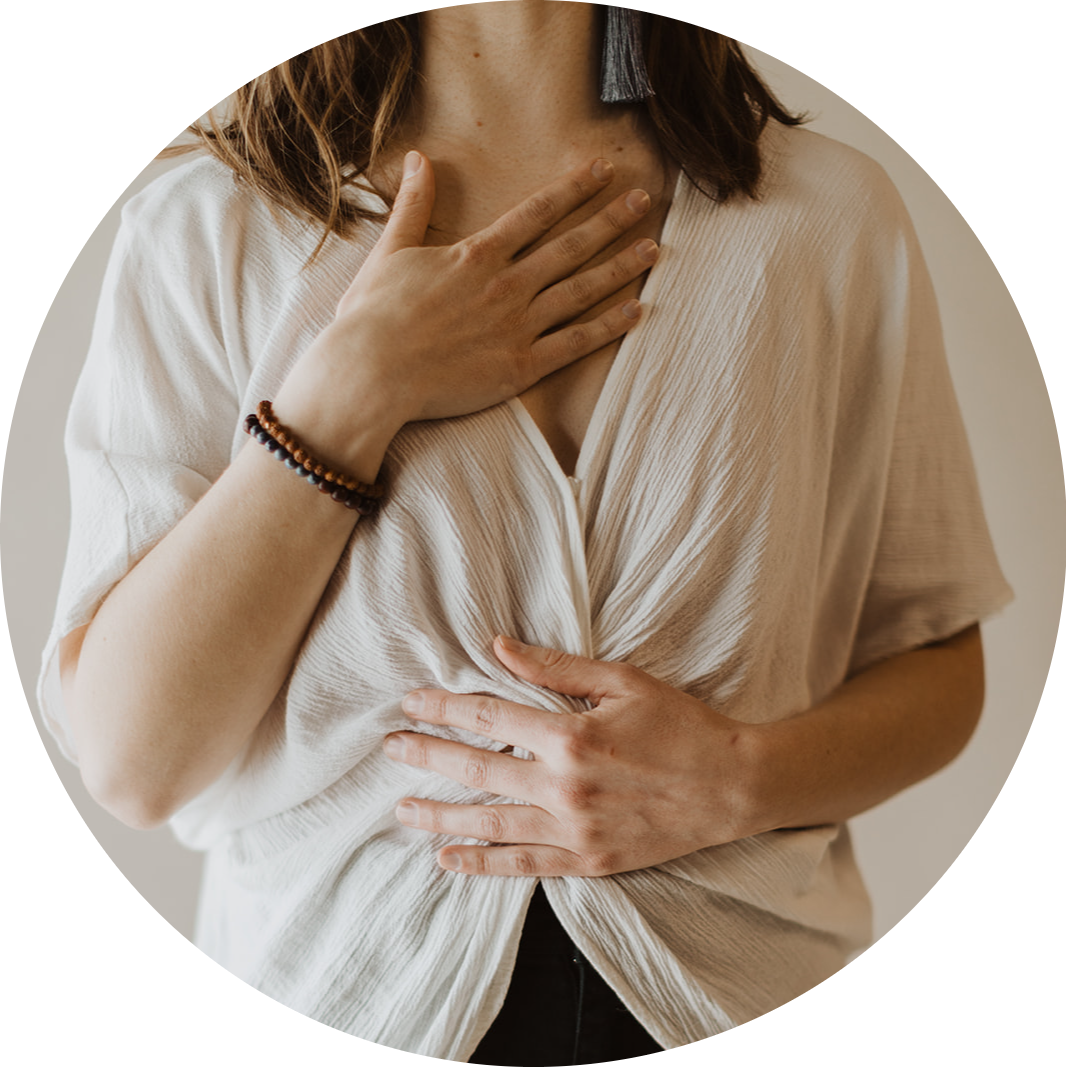 OUR HURTS

As Deep Feelers and Sensitive Souls, we tend to fall into similar patterns of, what I like to call, Hurts, Habits, and Hang-ups. Patterns of co-dependency, people-pleasing, fears of being seen / using our voice, identity of being the 'good kid' and worry about being 'different' or being imperfect - just to name a few.

THE AWAKENING

This course meets you at the point of Awakening - to the reality of Energy and to the power of the subconscious mind. Because these two things are unseen, we tend to be unaware/unconscious of the impact they are having on our everyday experience of life. But in order to shift our reality, we have to engage with both.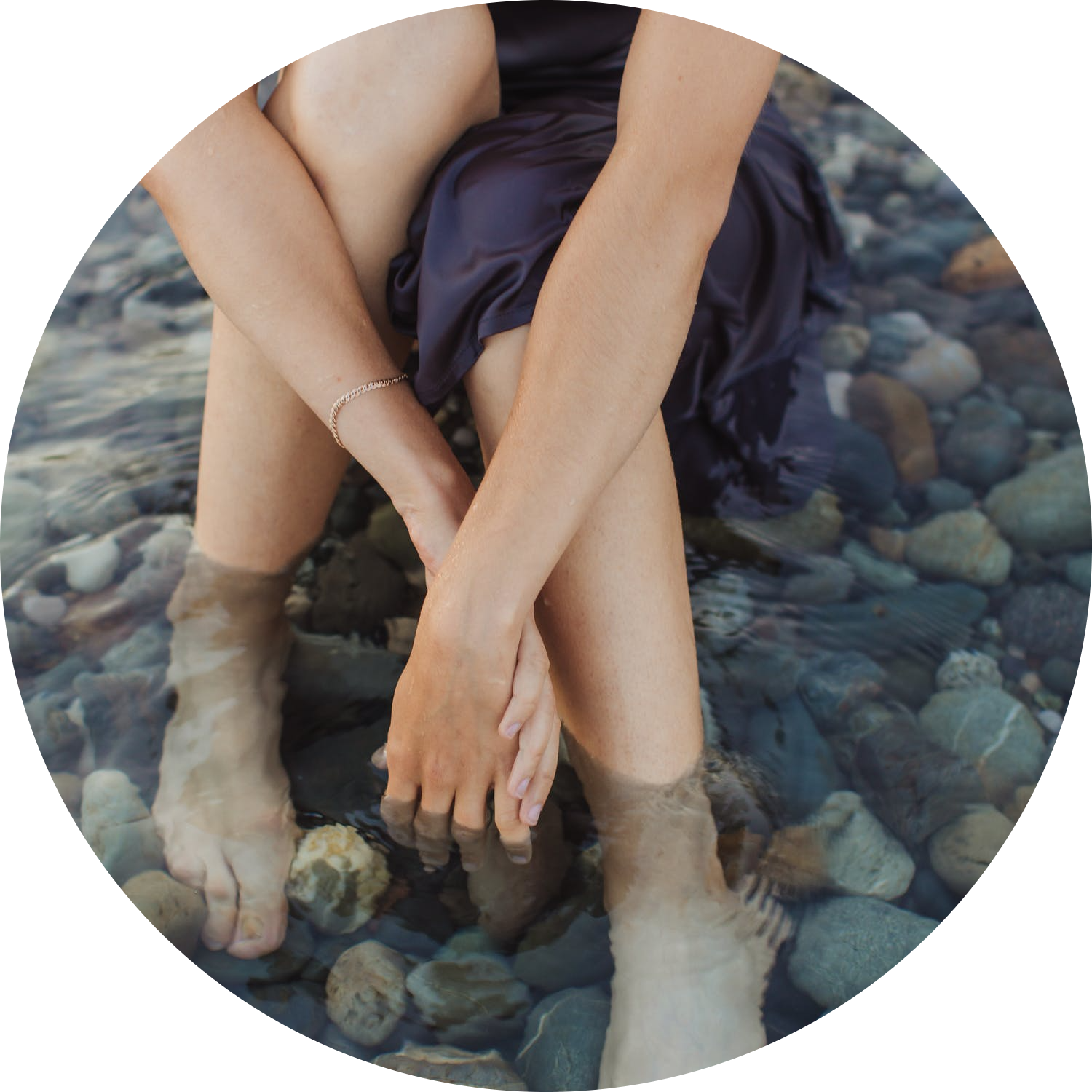 THE HEALING

This is the healing spiral of life; what it means to be an infinite Soul having a human experience on Earth: we Awaken to what has previously been unconscious, then we embody it, and then we re-learn at a higher level. This course is designed for those whose next step is to heal their Energy + subconscious more deeply.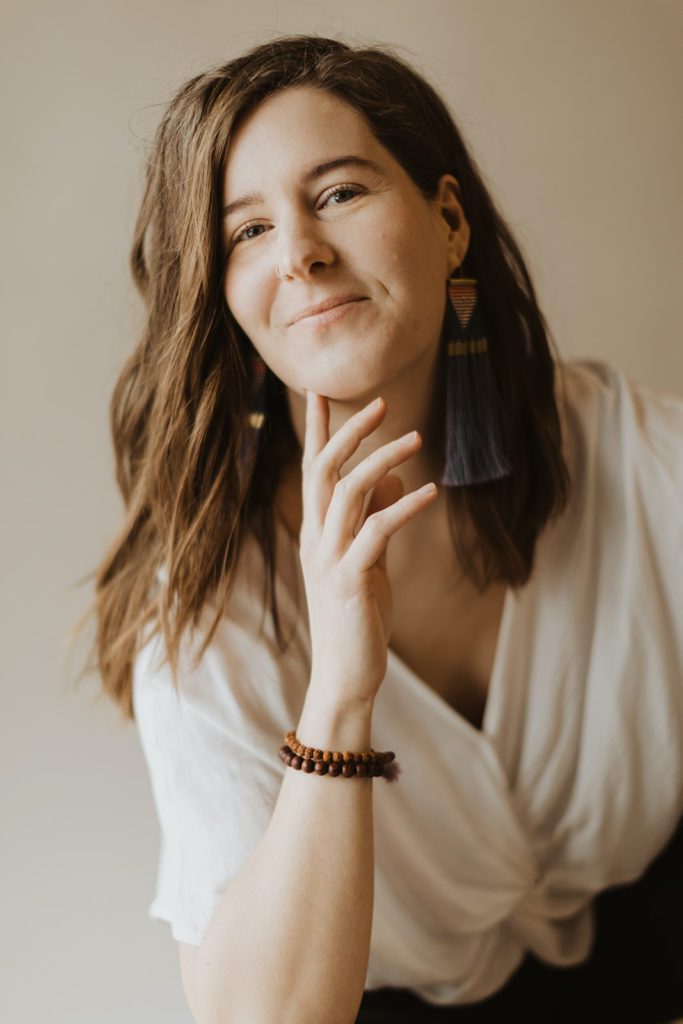 I'm Erin, an energy healer, a 'body whisperer,' and a guide.


In my growing up years, I was unaware of my Energy Sensitivity and Empath Gift. As a result, I often felt like a tiny boat being tossed around on a big ocean...trying to survive the days with as little damage as possible. To say I was 'surviving' and not 'thriving' is an understatement.
I found 'alternative' wellness because I was once deeply unwell myself. In my mid-to-late twenty's, I was chronically ill, felt completely lost, and was experiencing a personal crisis of faith. At my lowest point, it was Energy Healing which first helped me understand our mind-body-spirit connection. My spiritual awakening unfolded over the next few years, as I learned to take ownership of my gifts and the ways they had been unconsciously ruling my life.


Since then, I have witnessed the powerful impact releasing our trapped + unprocessed energy can have for all areas of our lives! I am a Certified Emotion Code Practitioner, Certified Body Code Practitioner and an ordained Reverend (Minister of Walking Prayer) through the Center for Sacred Studies in California. I know without a doubt that Energy Healing works, and I can't wait to share it with you!

xo, Erin


THE AWAKENED SOUL IS FOR *YOU* IF:

+ You're hiding your Gifts or feel overwhelmed by them.
+ If you've ever been called 'too sensitive,' are an Empath, or Deep Feeler.
+ You experience social burnout and can never seem to recharge.
+ Have a care-taking personality and have a habit of taking on the world's problems.
+ Often feel ungrounded or dissociate from your body.
+ Are attracting all the wrong relationships into your life; people who take you for granted.
AND
+ You're ready to kick your HHH's, to THRIVE in your Gifts, and to cultivate a new, loving relationship with your Energy!


FAQ's :

+ What is a HHH?
Hurts, Habits, and Hang-ups are the old energetic wounds, our unconscious/default behaviors, and the old programming or limiting beliefs we carry around as a result of our past lived experiences. They live in the subconscious mind, and usually developed as coping mechanisms that were once keeping us safe. Now, they've become the very thing holding us back!

+ What is the format of the course?
This is a self-study course, hosted via Teachable + it will be available to you immediately upon enrollment in your Teachable account. You'll be able to watch the videos, practice the exercises, and download the worksheets at your convenience throughout the course. While the pace is completely up to you - it was designed with the intention to take ~ one month to work through, taking somewhere between 5-8 hours of study per week [including implementing the exercises at home].

+ What kind of Energy Healing do you do?
My specialty of Energy Healing is dialoguing with the subconscious using muscle testing, and using energy to first release + then rewrite all our old programming. Don't worry - I'll break down exactly what that means in the Welcome + Instruction start of the course.

+ Does my Course ever expire?
No. You will have lifetime access to it via Teachable.

+ What level of experience should I have for this Course?
The Awakened Soul is designed to meet you wherever you're at in your healing journey. Whether you are just beginning to explore your Gifts + energy, or you're ready to dive DEEP into the subconscious after years of work - this *is* for you. This is why you have lifetime access to the content - some of it will resonate now, and some of it will be best utilized at a future point in your healing.
+ I started the program, but decided this isn't for me - can I cancel?
Unfortunately, no. Because this is a self-study course, and you have immediate access to the content upon enrollment. That being said, if you have any questions, concerns, or hesitations before you purchase, don't hesitate to ask! I want you to get the most out of this experience!

+ Can I share this with a friend?
Yes! Please do! It's so fun to take a self-study course with a friend! Send them the link to this page so they can enroll, too! All are welcome.
+ Is there a way to get 1:1 support during the course?
Yes! Inside the course, you'll find invitations to book a 1:1 Session with me, if you'd like to. They are 90 minutes long, and are $222 for the first Session. After that, I offer shorter, bundled Sessions at a discount. We can use this time together for energy healing, mentorship, or 1:1 exploration of your unique Gifts!

Check your inbox to confirm your subscription